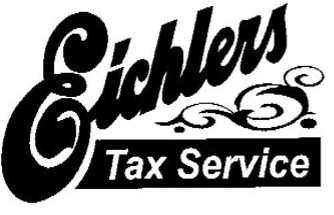 File with Confidence ... Meet The Eichlers
Eichlers Tax Service was started in 1998 by Roger M. and Nedra Eichler with the purpose of assisting individuals, farms and businesses in the preparation and filing of Federal and State Income Tax Returns in a timely manner. It is our goal to ensure the Taxpayer/Client receives all deductions, credits and other considerations while also being in compliance with tax laws and regulations.

In 2006 Sally Eichler, Enrolled Agent, joined the team.

In 2015 Sally Eichler took over managing the full operations of Eichlers Tax Service.

In 2016 Roger A. Eichler joined the team working on a part time basis at the Gallatin location and for the 2017 filing season has switched to working full time.